Featured Products
Our customers favorite products!
Black Raspberry Powder In Stock Now!
Our certified organic black raspberry powder is back in stock right now! We would like to thank everyone for having to wait it out with us, we have been anxiously anticipating our black raspberry powder's arrival so we can get it out to all of you. It means a lot to us that you've chosen to support our small, fourth-generation family farm and our biological farming practices.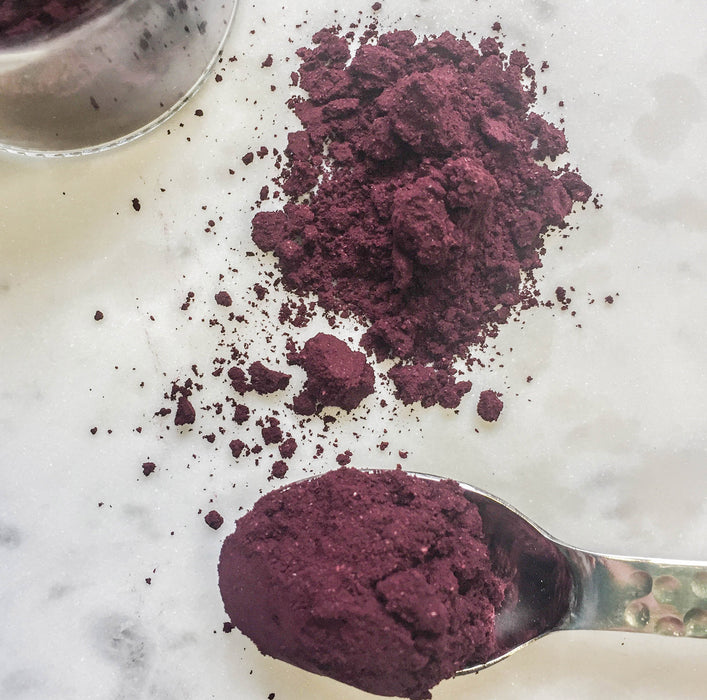 Healthy Organic Berries, Health is in the Soil.
Nutritious, Delicious Organic Blueberries. It's all in our Soil. We changed the way we farm from conventional to organic. The role compost plays in minerals and how that results in healthier plants, fewer insects and better blueberries
Video
Enhance your home page with a video that relates to your process, products, or story.
Testimonials
"We received your wonderful
berry powder. We love it! Thank you so much. We'll be purchasing more
again soon from you."
"I just put your dried blueberries on my cereal but a while back I put them in a bowl with water and let them sit over night.  WOW, amazing after
rehydrated!!"




"I discovered this tea a few days ago; it's a yummy treat, rich with flavor, bright, sweet and a bit tangy.  I like it so much, I just ordered extras to give as gifts."
"Your blueberries have so
much more taste than other brands.  I enjoy them every morning"
"At this point, considering how much we order, you must know how much we like your berries!"
" I received the package today!! Thank you for the help and support. I am grateful to receive the four pounds of organic dried blueberries. I have put them in glass containers in the fridge and freezer and can't wait to dig in and try this superfood later tonight. I can tell you they are much larger than competitors like from Nuts.com so that speaks volumes about the superior produce you are harvesting there at Sunset Valley!"